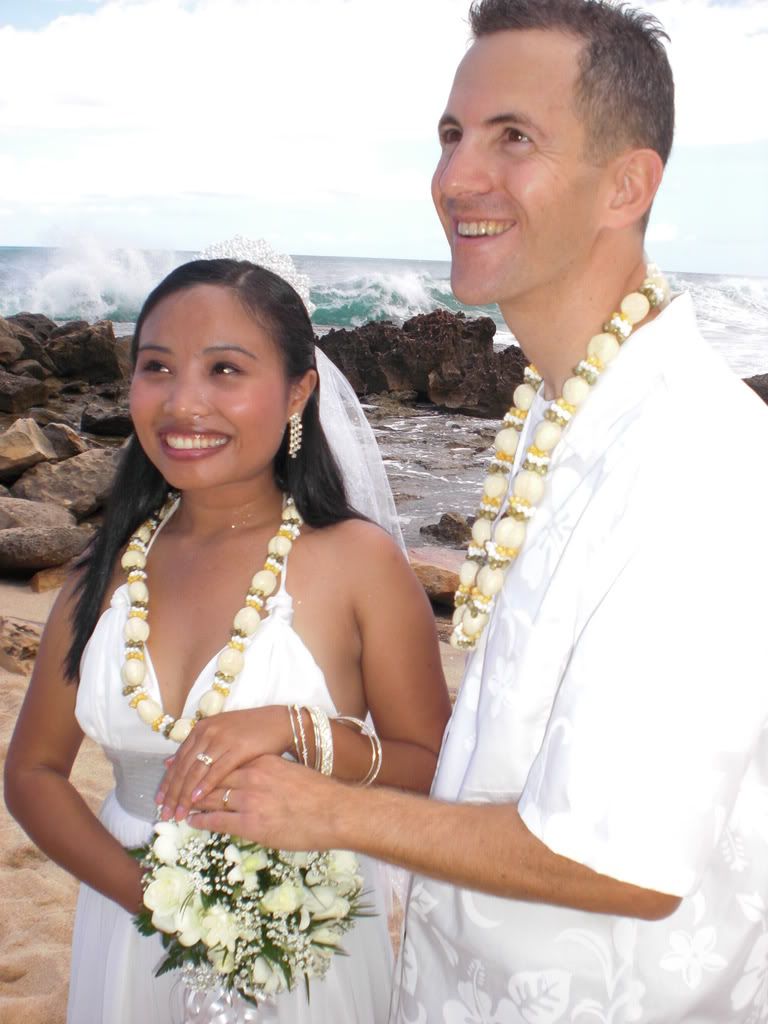 Our story of being together is one of those virtual love stories that came to life. Me and my husband met on a dating site,
http://www.filipinaheart.com/
. on the 29th of July, 2007. He was 41 years old and I was 22 years old at that time. We both believed that we clicked immediately because we are both looking for the same things in a relationship- loyalty and honesty. Unfortunately, in the past, we both experienced being cheated, lied and betrayed so we were both sympathetic to each other's pain and what we had to go through in order to move on.
We really didn't waste so much time. He fell in love with me in the 3rd day of communicating online, such as email and chat. Of course both sides had competitors and started choosing little by little and ended up with each other's username. Our first time together, in person was August 28, 2007 just a month after flirting with each other online, he came to the Philippines to visit me. We spent our days in Boracay Island, Philippines and it was very dreamy and memorable. Nervous, excited, happy and emotional oh he was that day and I was just confident and felt sure that this is the right man this time.
Of course he had to fly back to Hawaii after ten short days of vacation with me and this time it was more difficult. We just kept missing each other so much, painfully. So he decided to start our papers to get a visa to enter the US. December 2007, he spent his Christmas time with me and met my family for the first time. On the 25th, he proposed for marriage and happily I said "yes" of course.
After five months of waiting my visa (fiancee) got approved then it was time to pack. Enjoyed the remaining moments with my family and friend and took off to be with my husband. May 13, 2008 I arrived in Hawaii and started a life with him. Challenging- everything is too beautiful, too much to ask for and I learned to adjust the life of being ahead. June 15, 2008, father's day, we got married in the famous tourist destination, Ko'olina though we held it on the outside property, very beautiful, naturally fancy Secret Beach. Indeed, first time to feel so secured and really happy once again.
Today is June 18, 2010.. 3 days passed our wedding date, it's been two years since we declared ourselves as one (and counting). I love being married to him and he told me that he would never want any wife other than me :).
Posted in: Bryn Kaufman, Personal on Friday, June 18, 2010 at at 3:38 PM